While we are prepared to handle your pet's emergency, sometimes it is vital to provide emergency vet referrals to transfer your pet to a 24 hour emergency hospital or to a specific practice that offers veterinary specialists in different fields. These are some of the 'best of the best' emergency and specialty hospitals in our area that we often refer patients to for special needs.
If you have an emergency with your pet, please call us at 973.579-1155 so we can assist you with your situation or visit our information page here. Even when referring pets out to specialty and emergency veterinary hospitals, we work closely with you and with the other vet's teams to ensure all necessary medical information is shared, and both practices are working together for the best interests of your furry friend. 
We know that pets are family, and that is why we're so picky about who we refer you and your pet to in the event they need special care. There are times that your pet may have special needs, such as needing a veterinary oncologist, an internal medicine veterinary specialist, specific treatment such as I-131 therapy for hypothyroidism in felines, and even veterinary cardiologists, just like humans. In these cases, similarly to how your human doctor may refer you to an outside specialist, we will do the same to work with you to connect you with a specialist that fits both your and your pet's needs. Take a look at the practices below to get an idea of just of the few incredible places we coordinate with for veterinary emergencies and specialities. The best part is that we can still see your pet, too so you don't have to change vets, and can get the best of both worlds!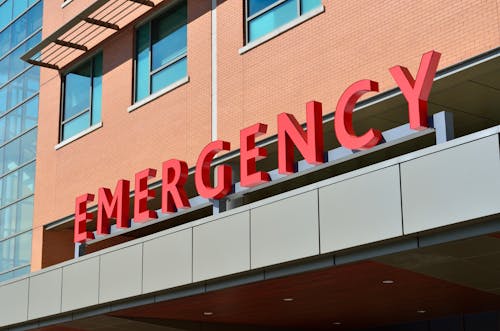 AERA – Animal Emergency and Referral Associates 
Location: Fairfield, NJ
Phone: 973-788-0050
Services: 24/7 emergency care. Specialists on staff/on call.
Oradell – Oradell Animal Hospital 
Location: Paramus, NJ
Phone: (201) 262-0010
Services: 24/7 emergency care. Specialists on staff/on call. Physical rehab. Multiple locations. Extensive list of services offered. Includes exotic & avian care. 
Red Bank – Red Bank Veterinary Hospitals 
Location: Tinton Falls, NJ
Phone: (732) 747-3636
Services: 24 hour emergency care. VERY extensive list of services, including blood bank.
Blue Pearl – Blue Pearl Specialty & Emergency Pet Hospital 
Location: Paramus, NJ
Phone: 201.527.6699
Services: emergency 24/7. Specialty by appointment. MANY locations. Includes blood bank. 
Animal Eye Center – Animal Eye Center of NJ 
Location: Little Falls, NJ
Phone: 973-890-4430
Services: open Monday – Friday from 8-5. Staff of brilliant doctors when it comes to eye care. This is one of the few eye specialists in the area. 
Newton–Newton Vet
Location: Newton, NJ
Phone: 973-383-4321
Services:  24/7 emergency care. Includes blood bank.
Regardless of what your pet's issue, emergency, or specific needs may be, we're here to help and coordinate with any other veterinary services, practices, or hospitals necessary to provide the absolute best in veterinary care and health for your pet. Contact us for more information, or schedule your appointment today!